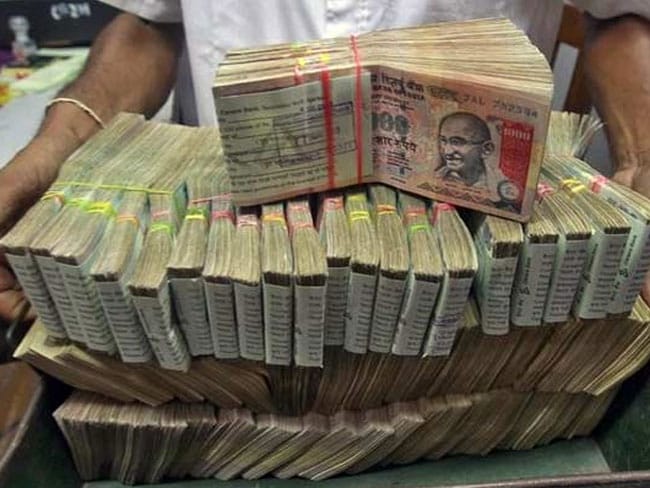 Hastarekhaa vigyaan ke anusaar hathelee par paa_e jaane vaale chinhoan v rekhaa_oan se jeevan mean dhan laabh kab hogaa v kitanaa hogaa, in baatoan kaa aandaajaa lagaayaa jaa sakataa hai. Aaie jaanate haian is baare mean....
1. Hathelee mean jeevan rekhaa sahee golaa_ii mean ho. Mastiṣk rekhaa do bhaagoan mean banṭee ho. Trikoṇa kaa chinh banaa ho. Aise teenoan lakṣaṇa hathelee par ek saath paayaa jaanaa dhan ke maamale mean shubh sanket karataa hai. Samay-samay par achaanak dhan kaa laabh milataa rahataa hai.
2. Bhaagyarekhaa hathelee ke aant sthaan yaanee maṇaibandh se shuuroo ho rahee ho. Saath hee shani parvat tak panhuch rahee ho. Saath hee bhaagy rekhaa par kisee prakaar ke ashubh nishaan n ho to vyavasaay mean safalataa milane kee or sanket karataa hai. Vyavasaay se dhan laabh hone kaa yog banataa hai.
3. Jeevan rekhaa, mastiṣk rekhaa aur bhaagy rekhaa teenoan hee sahee lanbaa_ii mean ho. Teenoan rekhaa_oan par ashubh chinh n ho. Hathelee par paa_e jaane vaale ye do lakṣaṇa dhan ke maamale mean laabh karavaane vaale maane ga_e haian. Aisee rekhaa_oan ke saath jeevan rekhaa se uday hone vaalee bhaagy rekhaa ka_ii bhaagoan mean banṭee ho yaanee shaakhaayukt ho tab apaar dhan sanpadaa kaa maalik banane kaa yog hotaa hai.
4. Hathelee bhaaree aur failee huii ho. Uangaliyaan komal aur naram ho. Aisee hathelee hone se bahut dhanavaan hone kaa yog banataa hai.
5. Hathelee mean shani parvat yaanee madhyamaa uangalee ke paas aakar do yaa isase adhik rekhaa_ean aakar ṭhaharatee haian, to anek taraf se dhan aur sukh laabh karavaane vaalee hotee hai.
6. Shani parvat agar uṭhaa huaa ho. Jeevan rekhaa sahee tareeke se ghumaavadaar ho. Ye lakṣaṇa hathelee mean hone se dhanavaan banaate haian.
7. Mastiṣk rekhaa sahee sthiti mean ho yaanee ki ṭooṭee huii aur kaṭee huii naheean ho. Saath hee bhaagy rekhaa kee ek shaakhaa jeevan rekhaa se nikalatee ho. Hatheliyaan gulaabee v maansal ho to karodoan mean karodo mean sanpadaa hone kaa yog banataa hai.
8. Uangaliyaan seedhee aur patalee ho. Hriday rekhaa guru parvat tak jaa_e. Bhaagy rekhaa ek se adhik ho. Hathelee ke ye lakṣaṇa dhan sanpatti ke maamale mean lakee banaate haian. Naukaree karean yaa vyavasaay aamadanee karodoan mean hone kaa yog banataa hai.
9. Chandr parvat se koii rekhaa nikalakar shani parvat par pahuanche aur is par kaheean tribhuj kaa chinh ban rahaa ho tab vyakti kee aay saamaany rahatee hai.
10. Chandr parvat se koii patalee rekhaa agar mastiṣk rekhaa par aakar ruk jaa_e to vyakti bhaavukataa ke kaaraṇa apane bhaagy kee haani karataa rahataa hai. Aise vyakti kee aay bhee saamaany rahatee hai.
11. Bhaagy rekhaa shuruaat mean moṭee ho aur baad mean patalee hotee jaa_e aur seedhe shani parvat par jaa_e. Uangaliyaan patalee aur seedhee hoan. Hathelee par guru, soory, shani, budh chaaroan parvat achchhee sthiti mean ho yaanee ki sahee tareeke se ubhaar lie ho. Haath kaa rang saaf ho. Tab achaanak dhan laabh hone se dhanavaan hone kaa yog banataa hai.